REVIEWS
After trying numerous facial oils, I finally found the one I stick with. Compared to other facial oils I've used before, my skin absorbs this one super-fast and doesn't just sit on my skin, making me look like a shiny bowling ball. Because of this, I can actually use it before applying my make-up, instead of just using it at night. My skin looks so much fresher now and especially on colder or dryer days, it really minimises the effect the weather has on my skin. I would definitely recommend it to anyone. It works and really brings out the best in the rest of my skin care products.
Lisa Jacobs
I love the Green Tea Mask, it is gentle and makes my skin feel very smooth. I feel like the mask is working on my skin when I put it on every other day. My skin feels soft, hydrated and glows after-use. My makeup sets better now because it has smoothed out my face. The Luxury Face Oil has worked really well and has even removed some of my fine lines. It has been a life-saver during this winter especially when my skin is more dry. My husband has even started to use it. All the products feel and smell so great. It feels so natural and calms my face.
Simone Schwartz
The face scrub has really cleared up my skin. I love that there is honey, witch-hazel, hyaluronic acid and avocado oil in this. It is rare to find products with all these ingredients in them. My skin became dry and lacked life after I gave birth to my third child but this scrub has helped. It cleanses my skin after a long day and it is so gentle on my face.
Ishraq Elb
This was a hit for my skin. I always have trouble finding skincare that protects and hydrates my skin. These products were perfect for me. I get blemishes and have pores, but they are disappearing. Can't wait for more product ranges to come out.
Kismet
I really love this product! The coffee and coconut is balanced really well and one doesn't overpower the other. It really left my skin feeling smooth and soft but most importantly, nourished - which I didn't expect from a scrub! I have often found exfoliating scrubs either too harsh or just too gentle and don't do anything. This scrub is very different. It's got a perfect balance. Well done @myrejuvenateskin!
Afiya Begum
I use the night cream as part of my evening routine and it is so rewarding. Feels like your skin takes in all things good, while unwinding your mind with a touch of lavender. Soothing like a soft goodnight kiss. I look forward to it everyday.
Beri Shalmashi
The coffee and coconut body scrub is so rich and really does make my skin feel so smooth. I suffer from irritated and dry skin, especially during winter and this has really helped in exfoliating and hydrating my skin. The oils in this product have helped. I am amazed.
Hanh Nguyen
GET THE LATEST NEWS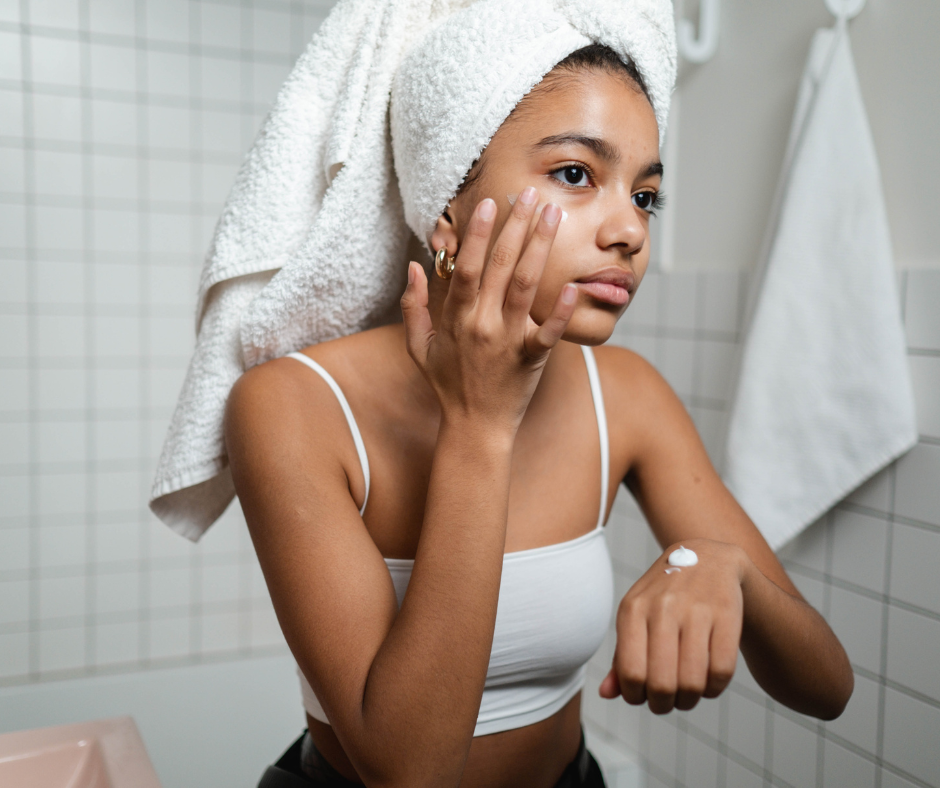 Are you tired of looking in the mirror and seeing tired, lacklustre skin staring back at you? Dry, dull, or dehydrated skin can leave you feeling less than your best. Fortunately, there are ways to restore your skin's natural radiance and achieve a healthier, more vibrant complexion. In this blog post, we'll explore effective skincare tips and recommend some fantastic products to help you on...